What are the natural ways to get rid of hair, try sugar and honey!
The nutrients that nature gives us help in getting rid of unwanted hair as well as in diseases and many health problems. If you do not want to use chemicals to get rid of unwanted hair, you can eliminate this problem with natural methods. You won't believe the effective results of these natural methods! Here are ways to remove hair with natural methods!
Egg white
Egg white is one of the most effective foods to remove body hair. You can use egg white in your masks to remove unwanted hair as well as impurities on your skin. Beat the egg white from 1 egg well. Add 1 tablespoon of sugar and ½ tablespoon of cornmeal to it and mix well. Apply the mixture on the hairy part of your body. Let it dry for 15 to 20 minutes and then peel off the mask. Wash the area with plenty of water. However, remember that this method will not be very successful for thick hair follicles.
Mint tea
Did you know that mint balances hormones? Drinking a few glasses of mint tea; It can solve the problem of unwanted hair. Peppermint tea balances androgen production in your body, which causes excessive hair growth. After boiling 1 glass of water, add 1 teaspoon of dried mint. Cover the mixture and let it sit for 10 minutes. Then strain the tea and drink it. You can consume it once or twice a day.
Sugar and honey
Sugar works as an excellent exfoliating agent. While removing dead skin cells, you will also get rid of excess hair. Also, honey moisturizes the skin well and reduces the risk of any infection or rash. Put 3 tablespoons of sugar and 1 tablespoon of honey in a microwave-safe bowl. Heat for a few seconds until the sugar is completely dissolved. Remove from microwave, optionally add 1 teaspoon of lemon juice and mix well. Wait for the mixture to cool slightly. Apply the slightly warm mixture to the areas where you have unwanted hair. Here is the homemade wax recipe for you!
5 Home Remedies To Remove Facial Hair
Written by Akruti Khandkar | Apr 03, 2022
Let's get this straight, all women deal with facial hair, and there is nothing to be ashamed of. But honestly, of all the beauty treatments, facial hair removal is the most discomforting one. Be it de-fuzzing your facial hair with waxing or tweezing your way to painful times, removal of facial hair can be important for those who are looking for smoother and even-toned skin. But if you're tired of other methods and looking for a natural way to remove your peach fuzz, you are at the right place. Try out these 5 home remedies that can help remove your facial hair naturally.
Honey And Sugar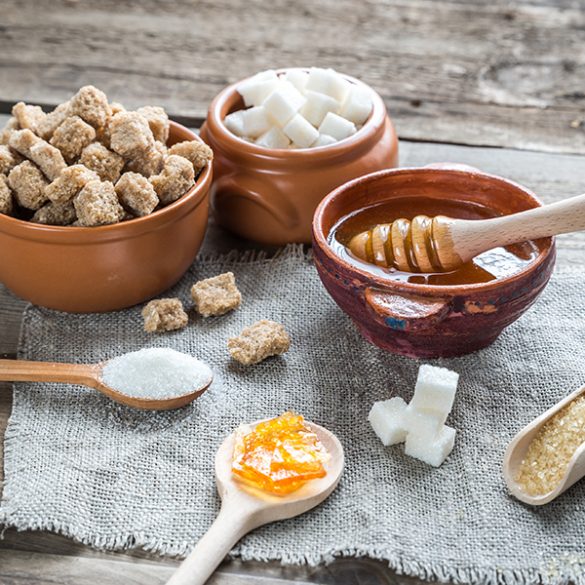 Sugar is a great way to exfoliate the dead skin cells and facial hair while honey helps in keeping the skin nourished. It works like a peel-off mask that easily lets you get rid of your facial hair.
1. Take 1 tbsp of honey and 2 tbsp of sugar and mix it with water.
2. Place the mix in a microwave for 30 seconds until the sugar dissolves.
3. Apply the paste on the unwanted facial hair and place a cotton cloth over it.
4. Let it cool and pull it off in a quick motion. Remember to peel it off in the opposite direction of the hair growth to get a smooth finish.
Gram Flour And Rose Water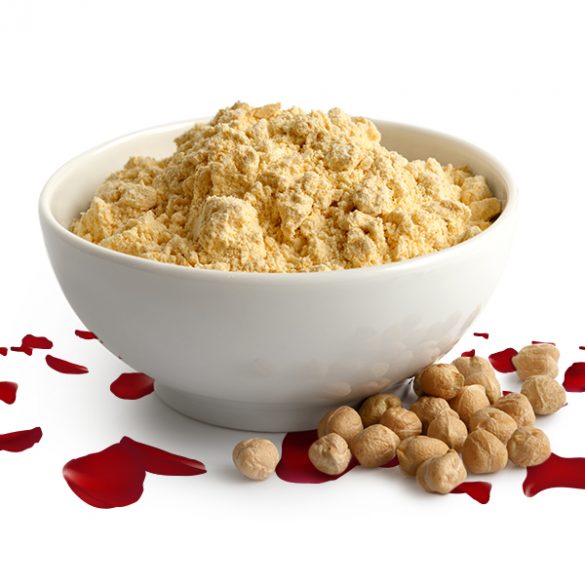 Other than the brightening effects, gram flour also has exfoliating properties that inhibit hair growth. One of the best ways to remove facial hair, the combination of rose water and gram flour soothes and brightens your skin while keeping it hydrated. 
1. Mix two tbsp of gram flour with two tbsp of rose water in a bowl and add lemon juice if needed. The antioxidants in lemon protect your skin from sun damage and hyperpigmentation.
2. Mix the ingredients into a smooth paste and apply it to your face.
3. Let it dry and rub it off with your fingers to get rid of facial hair.
4. For best results use this two to four times a week.
Cornstarch And Egg White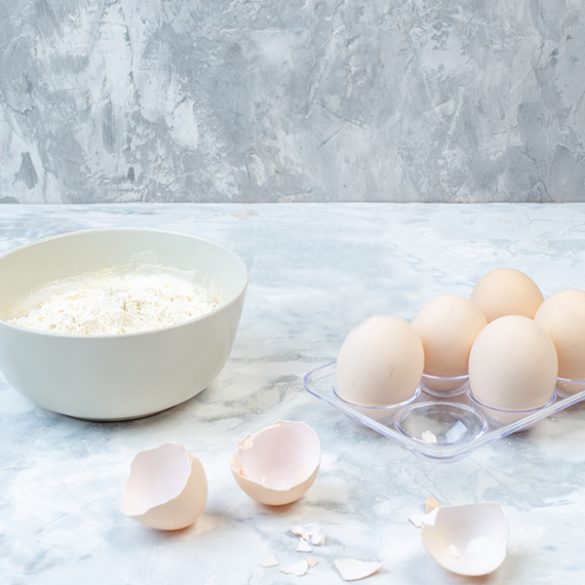 Another perfect peel-off mask that will help you get rid of facial hair naturally combines egg white and cornstarch. Vitamin A rich egg white not only tones your skin and removes unwanted facial hair but also shrinks in the pores and eliminates blackheads. Cornstarch helps in getting rid of skin impurities and prevents breakouts.
1. Mix egg white, cornstarch, and a little bit of sugar together in the bowl.
2. Create a paste and apply it on the areas that have hair
3. Let it dry and peel it off, while pulling away from the tiny streaks of your face.
4. Reapply the mask twice a week and get smooth, hair-free skin in no time.
Papaya And Turmeric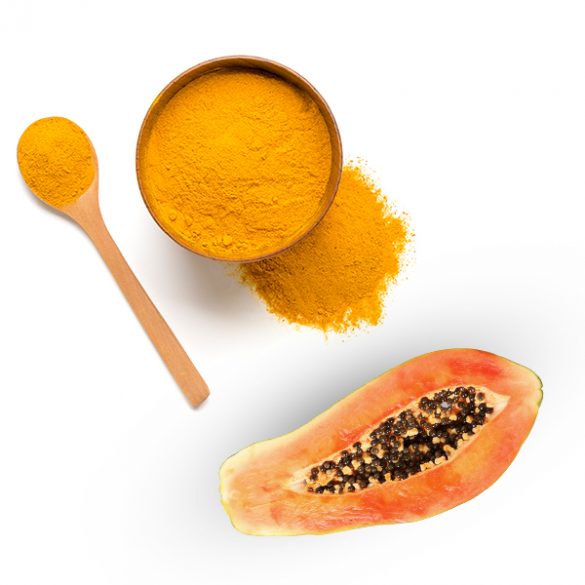 Papain, an enzyme present in papaya, is known for facial hair removal and turmeric clears your skin giving it a boost of glow. Perfect for all skin types, this facial hair removal for women comes with exfoliating and brightening benefits that remove dead skin cells along with the hair.
1. Peel off the papaya and cut it into small pieces. Grind it in a thin paste.
2. Add a tbsp of turmeric powder in the paste and hand massage it on the parts with excessive hair growth.
3. Let the paste sit on the skin for 20 minutes and wash it off with cold water.
4. Repeat this regime twice a week for effective results.
Banana And Oatmeal Scrub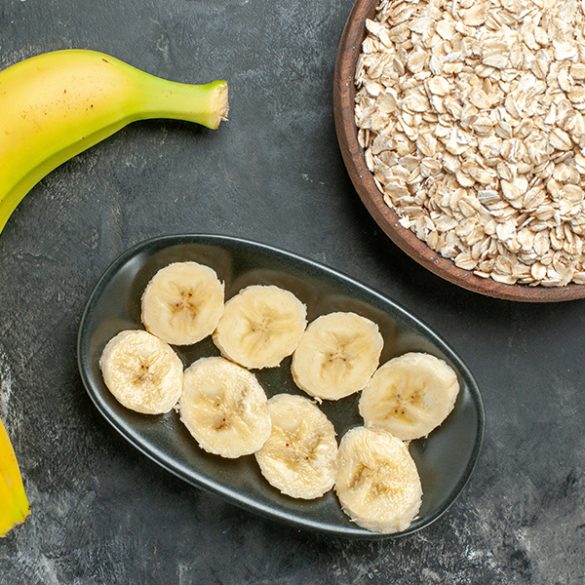 If you are a DIY fanatic like us, you might be aware that oatmeal is a great hydrating scrub that is loaded with antioxidants and helps in removing facial hair. When mixed with the anti-inflammatory properties of banana, this mask will keep your skin glowing.
1. Blend two tablespoons of oatmeal and a ripe banana into a mix.
2. Apply the paste to the affected area and massage it for 15 minutes.
3. Wash it off with cool water and apply a hydration o the top.
4. To replace redness with soothing skin, apply the paste twice a week.